Vallen gets into welding in a big way.
If your industry or project involves welding, you'll be happy to know that you can look to Vallen to meet your welding supply needs. Since entering the welding supply market in early 2018, we've grown our roster of products to almost 2,500.
Check out our current product offerings in the following categories:
Spearheading our growth in this important sector is Karl Mayer. After beginning his career as a structural steel welder, and earning a diploma in Structural Steel Fitting, Karl joined the Vallen team as a welding specialist. Not only does he have a number of years of experience in a fabrication and pipe shop under his belt, he is well versed in the art of welding and its various processes. Karl is always ready to talk to you about welding consumables, filler metals, accessories and more, as well as provide assessments and advice to ensure you've got the right tools for the job.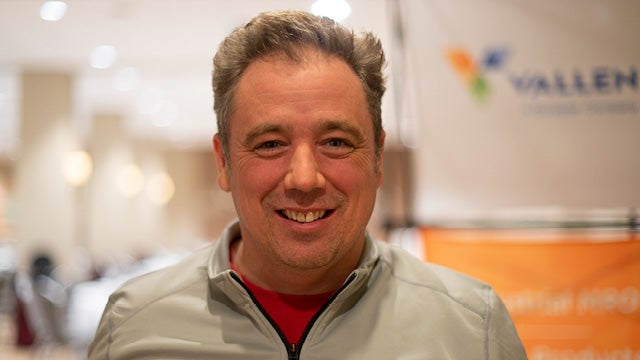 "We're committed to supplying everything you need to get your welding jobs done properly and safely. If we don't have what you need, we'll make every effort to make sure we can get it," said Karl Mayer, Welding Specialist. "Whether your job involves arc cutting and gouging, MIG welding, TIG welding, plasma cutting, soldering and more, we have a competitive supply solution that works for you."
 
Make Vallen your go-to source for all things welding. 
To view our welding flyer click here